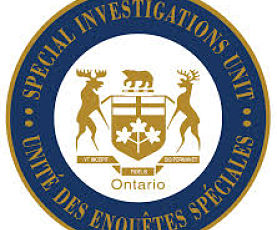 The Special Investigations Unit has been called in after a man was injured during an interaction with Perth OPP.
ST MARYS - The Special Investigations Unit is now investigating after an incident occurred in St Marys.
Perth OPP arrested a man shortly after 1am Saturday. They transported him their Sebringville Detachment. During the interaction with police the man sustained undetermined injuries and was taken to hospital.
The SIU invokes their mandate whenever there is a circumstance involving police and civilians that has resulted in serious injury, death or allegations of sexual assault.