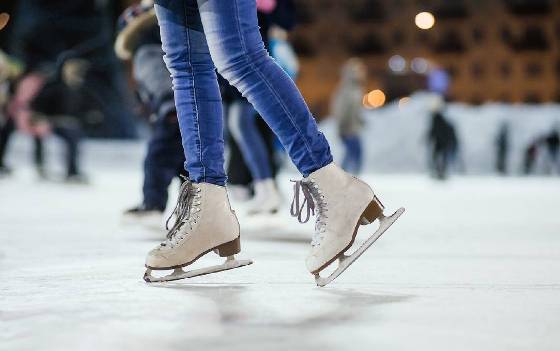 Stratford Police responded to several complaints about groups of around 50 skaters enjoying the ice at local storm ponds on Sunday. No fines were issued.
STRATFORD - Stratford Police had to break up groups of skaters at a couple of local storm ponds on Sunday.
Police were called to the ponds located at Packham Avenue, Wright Boulevard, O'Loane Avenue and Thomas Street. They were responding to complaints of groups of over 50 people skating on the ponds. They were not socially distancing. The skaters were asked to leave and no fines were issued.
Later that afternoon around 5, police were called to a pond at Short Street and Forman Avenue. They were told that about 80-100 skaters were on the ice. When officers arrived, they only found about 10 people at the pond.
The skaters in this case, had plenty of space to socially distance and police did not ask them to leave.
In a press release the SPS did issue the following statement.
"The Stratford Police would like to remind everyone in our community of our obligation to continue to socially isolate from one another throughout this pandemic, and to continue to follow all guidelines and advice given by our local Huron-Perth Public Health Unit. Furthermore, the Ontario Government has announced new restrictions that include a Stay at home order, which comes into effect on Thursday, March 14, 2021. The new order requires everyone to remain at home, with some exceptions, as well as limits outdoor organized public gatherings to a limit of five people."