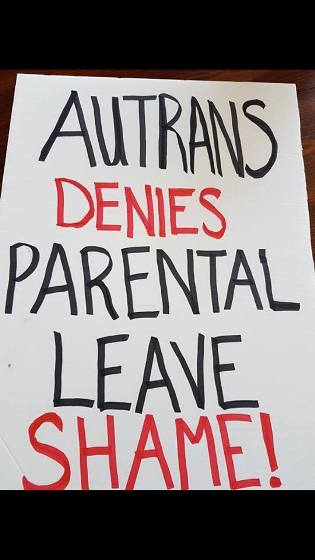 Employees at Autrans in Ingersoll are staging a solidarity protest today after a worker was denied parental leave.
INGERSOLL - A solidarity protest is happening today at Autrans in Ingersoll.
The protest is because the company is refusing to grant a parental leave for an employee who asked for the time off to care for their new child. In this case the child was adopted and the company only gave the employee two weeks of unpaid leave after several back and forth with the union. Unifor Local 2163 President Dawn McCrystal says they didn't want to have to do this protest.
"This is a very profitable company and employer and we are not sure why they are taking this position, we have been working with them for several weeks, trying to get this worker out on a parental leave, unfortunately we haven't been successful and their are other processes that we can walk the worker through but they take time and she needs to be home right now with the child she intends to adopt."
McCrystal says Autrans is violating this employees rights under section 48.1 of the Employment Standards Act. She says this is clearly violating the employees rights.
"That's because this worker is not the natural parents that she is not entitled to parental leave, which we feel is discrimination under the human rights, they are discriminating against her because of her family status."
They will be protesting in front of the company until 4 pm today.