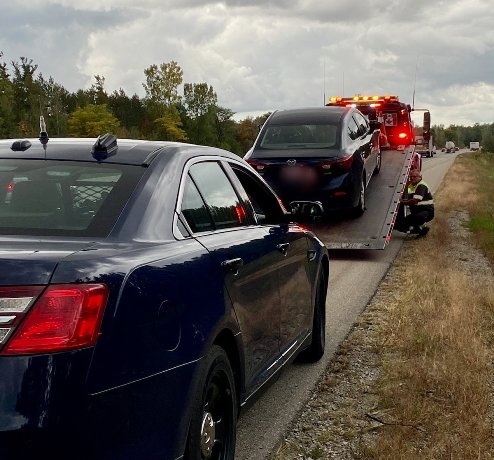 photo courtesy of the OPP Twitter
One driver had their vehicle towed after the OPP Highway Safety Division spent some time in Oxford County yesterday.
BLANDFORD-BLENHEIM - The OPP Highway Safety Division was patrolling in Oxford County yesterday.
They handed out several speeding tickets on the 401. One person was charged with stunt driving. They had their vehicle towed from the scene and their licence was suspended for 7 days.