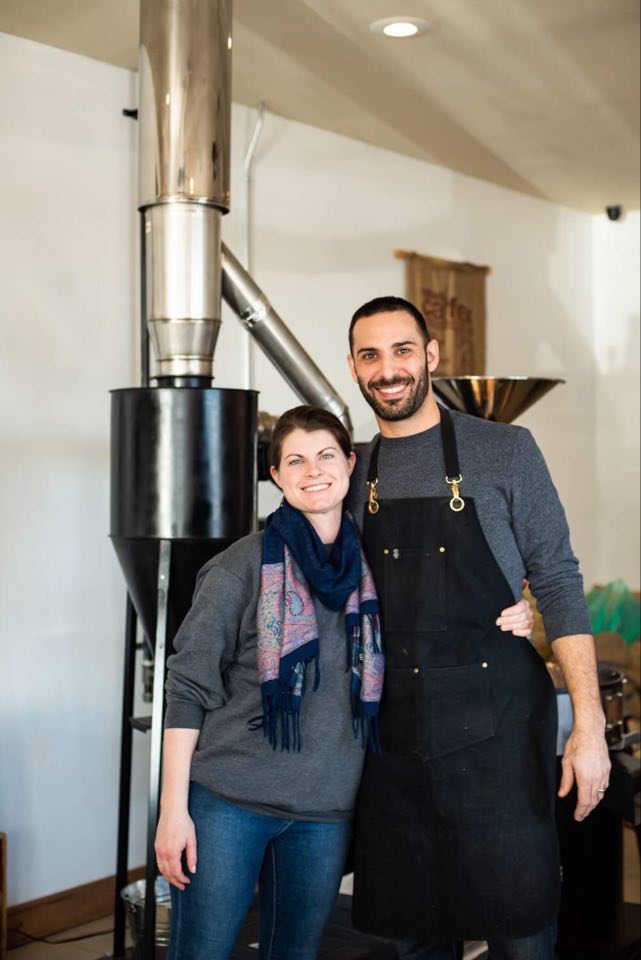 Kate and Elio, Owner/Operators of Early Bird Coffee
A new website launched last week to help local businesses during the COVID-19 pandemic and they can list their hours of operation and put any other information for their customers.
OXFORD COUNTY - The local economic impact as a result of the COVID-19 pandemic has been immediate.
As the situation continues to evolve, many businesses have been forced to close their doors or to change how they operate.
Tourism Oxford had been monitoring the affects of closures and were compiling a list of local businesses that were being impacted by the COVID-19 pandemic.
In partnership with Community Futures Oxford and The Social Factory they responded by creating Supporting Oxford, a website where local businesses can list information to help their customers, including their hours of operation.
Lindsay Wilson from Community Futures Oxford was one of the key players in helping to launch the site.
She says although the future is uncertain, they wanted to do something to help local businesses right now.
"We have no idea what the future will hold but what we can do right now is this website. I think, really, what we're focusing on is what is within our control and what actions we can take today because there's no way to know what options we have in the future."
The website launched last Wednesday.
Wilson adds that the site is not just for the consumer, but its also a source for local business owners to access information that might be useful to them in the weeks and months to come.
Wilson also called upon a client of theirs that benefited from one of their grants. Creative Director and owner of the Social Factory Alyssa Humphrey was then called upon to put thoughts in motion.
Wilson says they want to make sure small businesses have someone to reach out to for support.
"We're not promising to have all the answers, but hopefully we can help you through or connect you to a resource."
The site is live and businesses can add themselves to the site, listing their hours of operation and more. All of the businesses are providing their customers with gift cards to buy to use when they re-open at a later date.
It currently features over a dozen of local businesses including Early Bird Coffee. Early Bird Coffee is one local business that has closed their doors.
Co-Owner Kate Leatherbarrow says this site is genius.
"The fact that I woke up yesterday and saw that the wheels were in motion to make sure that people know small business are trying to operate in the best capacity that they can, it's terrific and I really hope people will utilize this tool."
The mother of three says it was heartbreaking for her and husband and co-owner Elio Capricci to close their doors on Tuesday, but they know they are being responsible citizens in doing so.
"It's tough, this is our sole income for our family and there is going to be some stressful times ahead. It's just reminding ourselves that when you have these moments of despair, there are still people that want you to succeed and they want to support you, it's a great initiative and I think going forward, visit the site, continue to talk to your neighbours and remember we are in this together."
The pair is offering delivery of their beans that Capricci has taken pride in roasting since they opened in December of 2018. Currently, Early Bird Coffee has their beans in 12 local retailers that brew their coffee, which are now their main customers.
To add your business, or to shop local, click here.