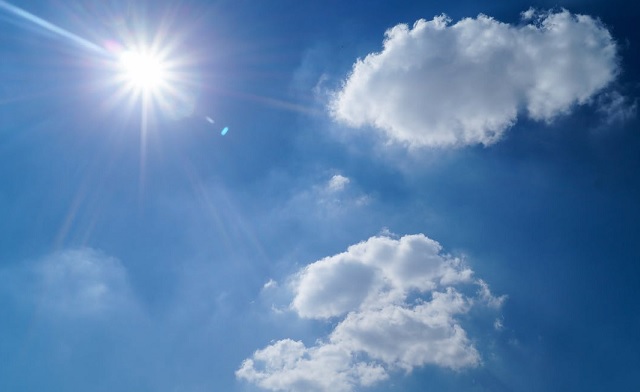 stock photo
Southwestern Public Health is reminding people how to stay cool during this scorching hot weather.
OXFORD COUNTY - You may want to re-think spending time outdoors this week because more hot weather is on the way. Southwestern Public Health is reminding people how to stay cool during the warmer weather.
Registered Dietitian, Kelly Ferguson reminds everyone to stay hydrated and drink plenty of water throughout the day.
"One of the things we're concerned about when the temperature gets hot is making sure we prevent dehydration. That happens when we lose more fluid then we're taking in and some of the signs can include being thirsty, having dry lips, getting a headache, feeling dizzy or fainty and having a low blood pressure or increased heart rate."
She adds it is always important to carry a water bottle along with you if leaving the house.
Ferguson talks about UV rays.
"Another thing that we worry about when the temperature gets hot is wanting to make sure that we're protecting our skin and eyes from UV rays. UV rays can cause sunburns, they can harm our eyes and cause skin cancer as well."
Some more important tips to stay safe in the heat include:
- Avoid going outdoors.
- Limit time in the sun when the UV index is highest (between 11:00 a.m. and 3:00 p.m.)
- Seek shade or make shade using an umbrella.
- Apply and re-apply plenty of sunscreen with an SPV of 30 or higher.
- Wear a hat and sunglasses.
- Avoid drinking alcoholic beverages.
- Avoid intense physical activity.
- Be aware of medication you are taking as some prescription and over-the-counter drugs and increase your sensitivity to the sun and heat.
People aren't the only ones who suffer from the heat, pets do as well. Remember to never leave your pets in hot cars, even if the windows are cracked. Keep pets in the shade if possible and offer them plenty of water. For more information about pets click here.