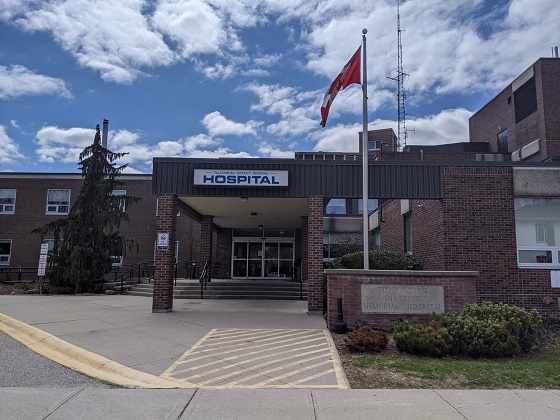 The Hospital wants residents to know that TDMH remains a safe place to receive care and you shouldn't hesitate to visit if you need urgent or emergent care during the outbreak.
TILLSONBURG - The Tillsonburg District Memorial Hospital is taking on extra precautions now that a COVID-19 outbreak has been declared on the 2 South Inpatient Unit.
The outbreak was first declared on Wednesday after three patients tested positive for COVID-19. All patients and their families are being notified of the outbreak. Two staff members have also tested positive.
The hospital is working with SWPH to implement enhanced safety precautions. These precautions include:
- Surveillance COVID testing of all inpatients.
- COVID-19 testing for all patients newly admitted to TDMH.
- Enhanced surveillance COVID-19 testing for all staff and physicians who provide inpatient clinical care
- Limiting the movement of staff who are not fully vaccinated between TDMH and other hospitals and healthcare facilities.
- Continued postponement of all non-urgent and non-emergent surgeries and procedures.
The hospital maintains this is still a safe place to receive care and you should not delay seeking care for any urgent or emergent needs. The top priority of the TDMH is to protect patients, staff and physicians.
President and CEO Sandy Jansen says they are doing everything possible to contain this outbreak.
"We want to reassure the public that our precautions, practices, and protocols to address COVID-19 within the hospital continue to be followed carefully. Our goal is to curb transmission within the hospital as well as protecting the health and safety of our community."
TDMH is asking everyone to help out by following the public health guidelines, staying home as much as possible, wash your hands, wear a mask and maintain physical distancing.