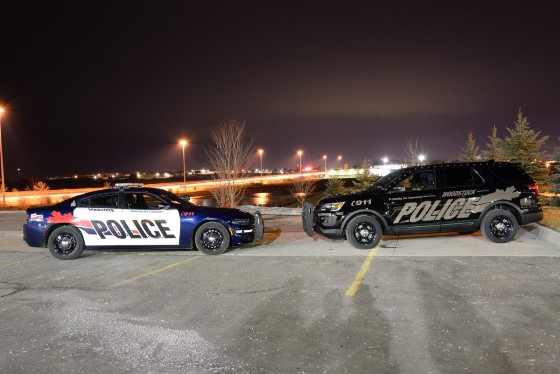 file photo
Woodstock Police are searching for a man after two teens were robbed at gun point near the Library.
WOODSTOCK - Woodstock Police are investigating after two young people were robbed at gun point near the Woodstock Public Library.
Police say a man asked the teens to come with him to the corner of the library on Monday night around 10. At that point he pulled out what appeared to be a gun. Police say a struggle ensued and the suspect made off with a cell phone. He was last spotted heading southbound.
The suspect is described as approximately 6' to 6' 2" with a thin build, wearing a dark grey sweater, black pants, a knitted toque and running shoes.
Anyone with information is asked to contact Woodstock Police or Crime Stoppers.