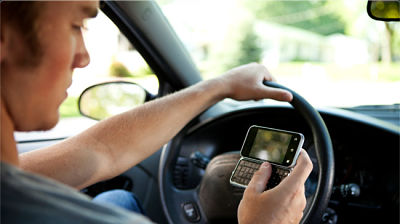 OPP would like to remind drivers out there that texting behind the wheel is illegal; even if you are stopped at a stop sign or a red light.
Disturbing statistics from CAA have police worried about drivers on our roads.
In a poll of two thousand Canadians, 33 percent of drivers admitted to texting while stopped at a red light or stop sign.
Oxford OPP Constable Stacey Culbert says this is distracted driving - plain and simple.
"If you're at a stop sign and you're stopped and you pick up your phone to check text messages it's illegal. It's a pretty stiff penalty and that's why we continue to see the legislation get increased because the number of collisions and deaths related to distracted driving is not going down."
Culbert says a cellphone is a powerful tool when used the right way, but the excuses need to stop.
"Yes, we want you to call us if there's a need for assistance and that would be for an emergency situation and we always recommend that you pull over. But picking up your phone to check a text message or change the music is not acceptable behaviour in the vehicle, it is against the law."