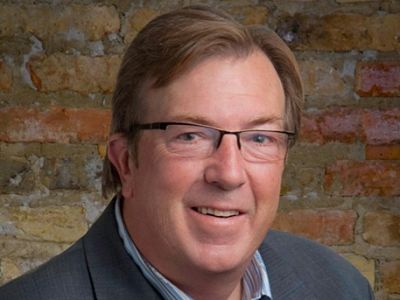 Newly elected, Oxford County Deputy Warden Stephen Molnar
The Mayor of Tillsonburg has been elected as Deputy Warden for Oxford County council. Stephen Molnar's role will go into effect following council's approval at Wednesday's meeting.
OXFORD COUNTY - Oxford County council has elected Tillsonburg Mayor Stephen Molnar as the new Deputy Warden.
Council approved the decision during nominations at their meeting on Wednesday.
Warden Larry Martin says Molnar will do an excellent job.
"At the inaugural it came down to the same two individuals for the Deputy Warden and actually it came down to a tie vote at that time and they ended up drawing Sandra's name out of the hat for this year. So I guess, in a way of looking at it, it's only right that Stephen should be the Deputy Warden for next year."
Warden Martin adds four people served as Deputy Warden last term and this gives everybody an opportunity to experience being in the position.
Molnar says he aims to provide any assistance that council needs in the Warden's absence.
"Oxford County council has certainly been well served over the first year of this four-year term and I just look forward to bring some continuity in the leadership that's been provided in the great representation that's come from Deputy Warden Talbot. And ultimately to pass that torch on in 12 months time to anyone else who is fortunate enough to accept this responsibility."
While filling in for Warden Martin, Molnar's main responsibilities will be running a meeting, signing any documents and emergency management protocol.
He'll be on a one-year term after councillor Sandra Talbot served as Deputy Warden for this year.