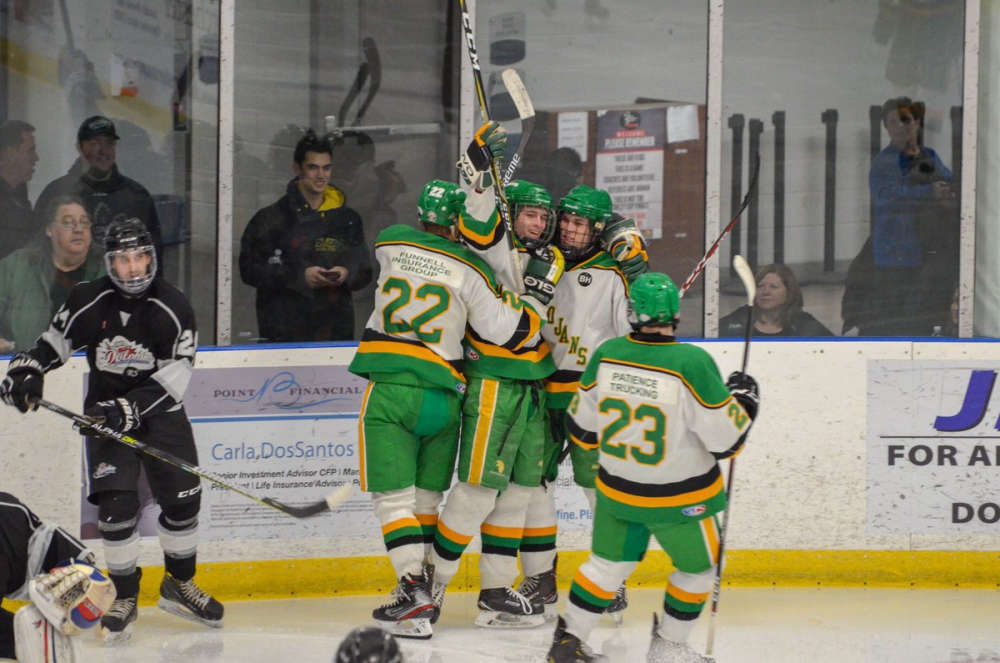 The ice pad has already been removed from the Thamesford arena, meaning the Thamesford Trojans will not get to play at home in the Yeck Division finals.
THAMESFORD - The Thamesford Trojans are the comeback kids of this PJHL postseason.
The team rallied back from a 3 games to 1 series deficit against Exeter to advance to the Yeck division finals against North Middlesex.
Thamesford plays their first game tonight in North Middlesex. Game 2 is Friday night and it will not be played in Thamesford.
Right now the plan is for the Trojans to play their home games this series in Komoka. That will definitely be the case for game 2 Friday night.
The problem is, is that Zorra Township staff have already removed the ice pad from the arena.
Mayor Marcus Ryan says they had multiple meetings about this yesterday and these are the agreed facts in what happened.
"The ice was originally scheduled to come out March 27th. The Trojans requested an extension, which was granted until April 2nd, and this was know by the Trojans. The Trojans did not ask for another extension. The ice was taken out on April 2nd. This was done under the same policies and communications that all other organizations using ice operate under. Better communication is needed in the future."