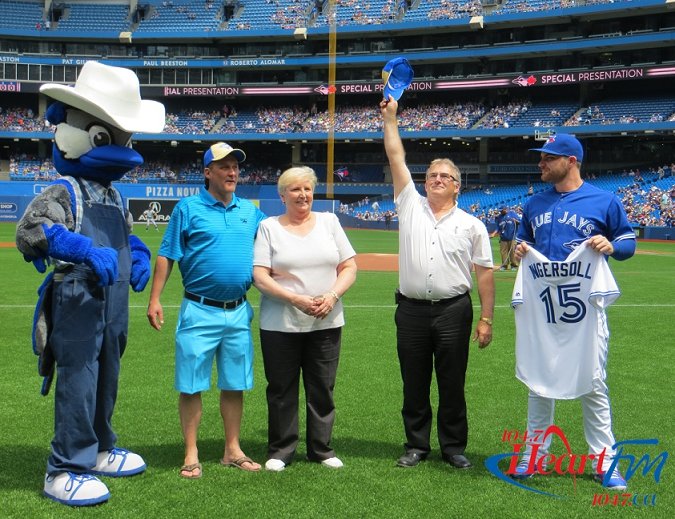 Over 200 tickets have already been sold for Ingersoll Day at the Rogers Centre.
INGERSOLL - The Ingersoll Chamber of Commerce can take you out to the ball game.
Ingersoll Day at the Rogers Centre is returning. Co-Chair Rick Eus invites everyone to join them on June 18th and cheer on the Jays as they take on the White Sox.
"To date we've got 200 tickets that are sold. We have a total of 700 tickets to sell. Last year we had to order two different times and this time we just went to the seven hundred number."
With so many tickets, Eus says they had to split into two groups.
"They're at the 200 level. We have a bit of a split this year - there are some that are on the third base outfield area, and the others are on the first base line outfield area."
Tickets are $48 for just the ticket, $65 for ticket and a bus ride, and $75 for ticket and coach bus.
For more information contact Ann Campbell at anncampbell@ingersollchamber.com or 519-485-7333