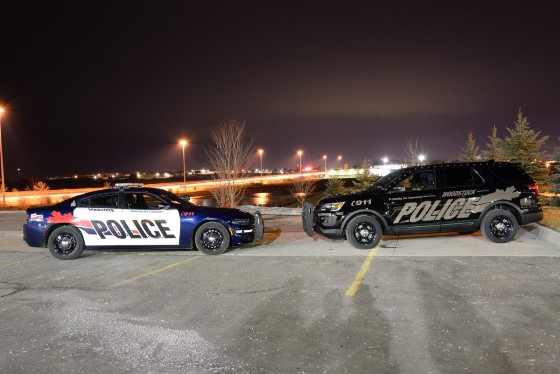 Thieves managed to steal several transports, trailers, new vehicle rims and aluminum from a business on Beards Lane in Woodstock.
WOODSTOCK - Woodstock Police investigating a major heist on Sunday night from a business on Beards Lane between Dundas Street and Parkinson Road.
Police say the transports were parked at a controlled access lot. Four people driving a 4 door sedan broke into the lot around 10:10 pm. Using a transport, they managed to steal a white 53' trailer with aluminum and a white transport truck with a 53' trailer hauling new vehicle rims. They trailers were taken to the Drumbo truck stop.
Then later that night, the two transport trucks returned to the same spot around 11:45 and stole two more trailers with new vehicle rims.
The vehicle and trailers reported stolen are described as:
- White 2016 Commercial Freightliner truck
- White 2019 ITD 53' enclosed trailer
- Two (2) White 2021 HYTR 53' enclosed trailers
- White 2001 UTIL 53' enclosed trailer
Anyone with information is asked to contact Woodstock Police or Crime Stoppers.