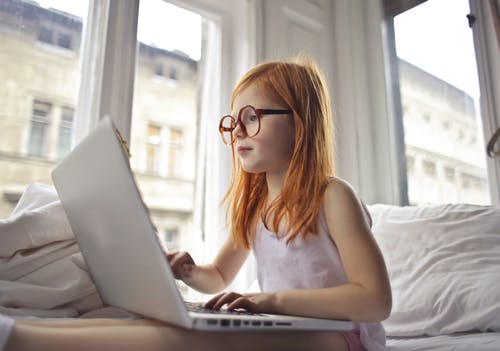 stock
Families that don't have an electronic device can borrow one from TVDSB to support online learning for students. Many wonder if the board's move is a hint of mandated online learning for the days ahead.
OXFORD COUNTY - Premier Doug Ford is expected to make an education related announcement today with respect to the COVID-19 pandemic, when he addresses the province at 1:00 p.m.

Parents and guardians of students in the Thames Valley District School board are wondering if today's announcement surrounds speculation of mandated online learning for students. There seems to be no indication that students and teachers will return to classrooms anytime soon.

Late Monday, Thames Valley posted a statement to their website saying they are prepared to support students who don't have electronic devices at home. The school board is offering to share their devices to families so that children can access online learning resources during the COVID-19 pandemic.

Parents and guardians of all 79,000 students in the district also received this message by either email or phone late yesterday.

Director of Education, Mark Fisher says they are hoping to provide the proper tools for continued learning.

"We want to make sure that all Thames Valley students can continue to learn and thrive during this extraordinary time. The Board is also exploring ways to provide printed resources to students who may not have reliable internet access."

Publicly funded schools have been closed since March 14 due to the spread of the Coronavirus. The anticipated return was initially April 6th, however as the spread of the virus continues, that date has been scrapped.

More details are expected this week on how much longer schools may be closed. The Ministry of Education is also expected to announce soon how teachers will be engaged with students in remote learning opportunities while schools are closed.

In preparation for at home learning models to be rolled out, Thames Valley is asking parents and guardians to fill out an online form in the parent portal, or to leave a message on their school's voicemail, indicating if you don't have access to an electronic device such as a computer, tablet or Chromebook.

There are a limited number of devices, therefore the school board may limit the devices to one per family. The deadline for parents to respond is Thursday, April 2 at noon.

The announcement on the school board's website says that details as to how the devices will be distributed will be released at a later date.