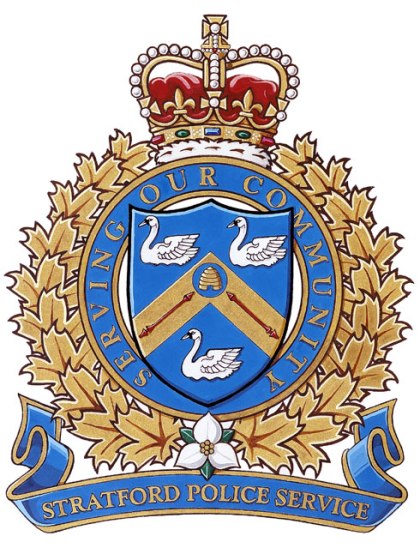 The K9 Unit was used to sniff out some bad guys in Stratford.
STRATFORD - A string of events lead to the arrest of two men from London yesterday in Stratford.
The two men first raised suspicions around noon hour when an officer spotted them in a 2000 Toyota Echo drive without a front licence plate. When the officer approached the vehicle, the two men exited the vehicle and walked away on foot.
After doing a search on the rear plate, the officer determined that the plate was reported stolen from the London area. The officer also found a life like Glock replica air pistol on the floor of the vehicle.
Officers found used syringes and ammunition for the air piston in the vehicle during a search at headquarters.
Later in the afternoon, around 3:30pm police received a call from a witness saying they saw two men trying to break into a coin box at the wash on Lorne Ave. When the men realized they were being watched, they left the scene.
Within a few minutes, police arrived and began a search with the K9 unit to track the suspects. Initially the K9 unit located only one suspect, but shortly after located the other suspect.

The two 42 year old suspects from London, are facing a total of 19 criminal charges, including;
Multiple l counts of Theft Under $5000,
2 counts of Possession of Stolen Property,
2 counts of Mischief to Property,
Possession of Break & Enter Tools,
2 counts of Possession of a Weapon for Dangerous Purpose,
2 counts of Resist Arrest,
Multiple counts of Breaching Probation.