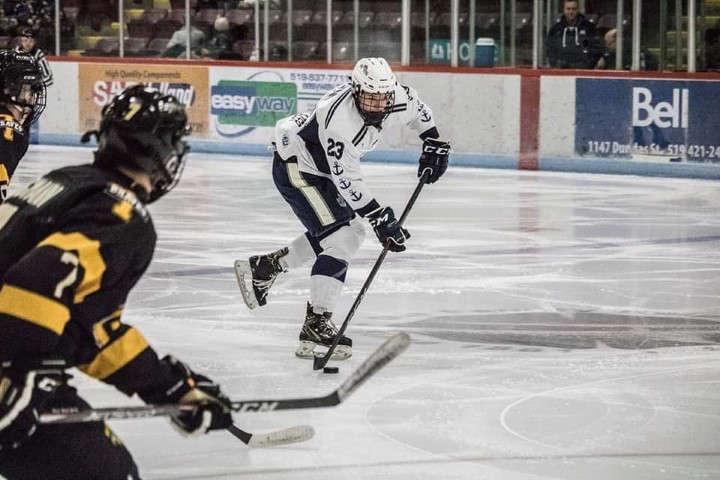 The Woodstock Navy Vets, the Norwich Merchants, and the Thamesford Trojans celebrated wins over the weekend.
PJHL - It was a busy weekend for local Junior C hockey teams as the PJHL preseason comes to an end.
The Woodstock Navy Vets celebrated two wins over the Aylmer Spitfires. Patrick Holloway, Tommy Zufelt, Davin Gray, and Lakin Hendry scored two goals a piece in order to lead the Vets to a 12-1 victory at Southwood Arena on Saturday. Joseph Clark made 19 saves to help secure the 5-1 win in Aylmer yesterday.
Meanwhile, the Tavistock Braves suffered a 3-1 loss to the Barons in Hanover on Friday.
The Norwich Merchants beat the Dorchester Dolphins 5-3 on Friday and celebrated a 6-4 win over the Sailors in Port Dover yesterday.
The Thamesford Trojans beat the Irish in Lucan on Saturday with a 5-3 win.