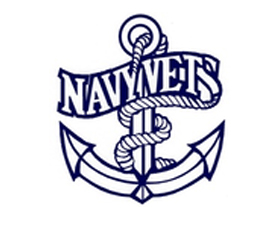 First place Ayr Centennials downed the Navy Vets Sunday afternoon.
AYR - Woodstock were on the road, visiting Ayr on Sunday.
The Vets put in a good battle but came out with a 4-2 loss to the league-leading Centennials.
Woodstock led 1-0 after the 1st period on a goal by Ricky Johnston.
Ayr scored two goals in the first six minutes of the 2nd period to take the lead. Dylan Wettlaufer tied it again for the Vets just under a minute later but Brendan Schaefer scored his 3rd goal of the game for Ayr to take the lead again midway through the period.
The Vets pulled their goalie in the last minute to try to tie the game but Ayr scored into the empty net to seal the victory.
Michael Roefs was busy and faced 45 shots in the Vets net.
The Navy Vets remain winless against Ayr in 8 games, dating back to last season when the two teams became charter members of the Midwestern Junior C Hockey League.
The Vets will have a chance again to change that when they host Ayr at Southwood Arena on Friday night at 7:45 pm.
It will be the annual "Teddy Bear Toss Night" when everyone is encouraged to bring a stuffed animal to the game and when the Vets score their 1st goal, fans will toss the teddy bears onto the ice where they will be collected and given to a local charity.
The Vets will also be hosting an "After Party" in Goff Hall following the game with games, music, silent auction and refreshments. Admission is $5.00 or free with a December 19 game ticket.