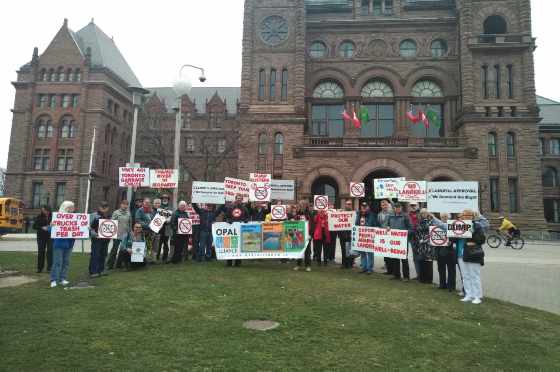 Walker Industries has decided to focus on other areas of the province and will no longer pursue any further proposals related to the Southwestern Ontario landfill.
INGERSOLL/ZORRA - It looks like the landfill battle is finally over.
The Town of Ingersoll has confirmed that Walker Industries will no longer pursue any further proposals for the Southwestern Ontario landfill. Carameuse Ltd. also has no plans to convert it's quarry operation to a landfill site.
Ingersoll Mayor Ted Comiskey says this is great news and it's all thanks to nine years of community action.
"We worked hard to gain approval rights from the provincial government and then all three municipalities impacted by Walker's proposal voted against it. We sent a very clear and legally-binding message to Walker."
Mayor Comiskey and the rest of Ingersoll Town Council led a coalition of 150 Ontario municipalities from 2017 to 2020. This eventually led to the Province of Ontario introducing new legislation, which made it so Ministry of the Environment will not consider environmental assessment applications for proposed landfills if the developer does not receive approval from every municipality within 3.5km of the proposed site.
Heart FM was able to catch up with Mayor Comiskey and talk about the decade long battle against this landfill. You can listen to the full interview below: