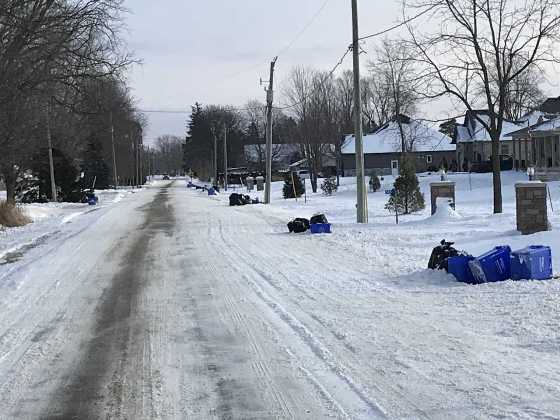 Brant County is 1.5 days behind schedule on their waste collection and are asking residents to be patient.
BRANT COUNTY - Waste collection has been delayed in Brant County because of the frigid temperatures, volume of waste and other operational challenges with the holiday schedule.
The collection is now 1.5 days behind schedule. Residents are being told to check the County website to find out the latest information. The County is hoping they will be back on track by this Saturday. Director of Infrastructure Services at the County of Brant Rob Walton says they are doing all they can to get back on track.
"Emterra is working as hard as possible to get the situation back on track. We are encouraging residents to keep their waste tidy to make it as efficient as possible for the workers to collect."
The County is posting updates at noon and 4 pm daily on the main page of website at www.brant.ca and Facebook to keep residents informed. Walton says they do apologize for the inconvenience this has caused.
"The County of Brant and Emterra apologize for this inconvenience. We sincerely thank the residents for their patience and understanding."