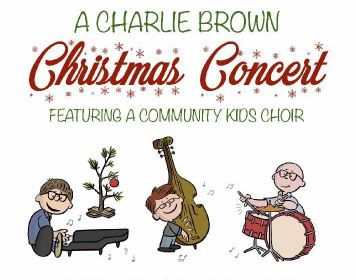 Photo credit: Westminster United Church
A Charlie Brown Christmas Concert will be at the Westminster United Church this Friday night.
THAMESFORD - The Westminster United Church in Thamesford will be presenting a Charlie Brown Christmas concert.
A jazz trio, along with a children's choir, will be performing the entire Charlie Brown Christmas album.
Children's Choir Director Catherine Cannon explains how the event came to be.
"It's a jazz trio. Thomas Hammerton is the pianist of the trio and was a piano student of mine. He contacted me and said he would like to do this in a venue near Ingersoll and he asked me to bring together a little choir of children, so there will be nine children singing along with the jazz trio. And I think there's 12 songs from the Charlie Brown Christmas Album."
The trio will also consist of bassist Tyler Wagler and Adam Bowman on drums. The concert is also an Emmy-Award winning show.
She says the kids are also excited to perform.
"They sounded great last week when we rehearsed last week, we're going to have another rehearsal tonight. I think they're just really excited, I don't think they're intimidated in the least."
Tickets are $15.00 for adults and $10.00 for children. You can also buy your tickets online or call the church office at 519-285-3212.
The concert will be on Friday at 7:00 pm.