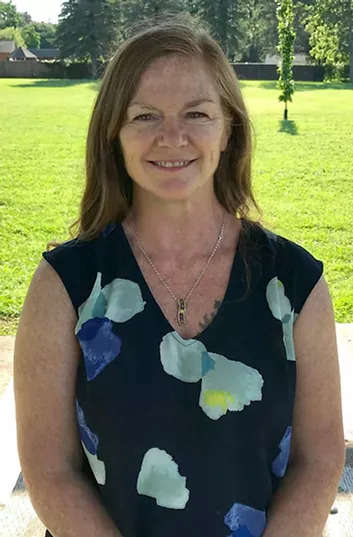 White says she wants to see more action on the Community Services Master Plan if she's elected.
INGERSOLL - A former 911 dispatcher is running for Council in Ingersoll.
Pauline White is a mother who's lived in Ingersoll for 15 years, and she says she's very passionate about what is going on in the town.
She's also very active in the community, working in recreation as a wellness coordinator, playing sports, and volunteering with Big Brothers Big Sisters as well as The Canadian Mental Health Association.
White says the main thing she wants to see happen if she's elected is more action on the Community Services Master Plan.
"I think the previous council has done a good job with the Community Services Master Plan, and they've done a lot of work behind the scenes so I feel sometimes that work isn't followed through. Great work has already started, but I really want to see the plan move forward."
When she was asked why she wanted to run for Council, White said she felt she can make empathetic decisions for the greater good of Ingersoll.
"My mandate would be being honest, fair, and really hard-working. I'm great at multi-tasking, so I put my feet to the ground and show my support to the residents through my actions."
Residents of Ingersoll can head to the polls on October 24.