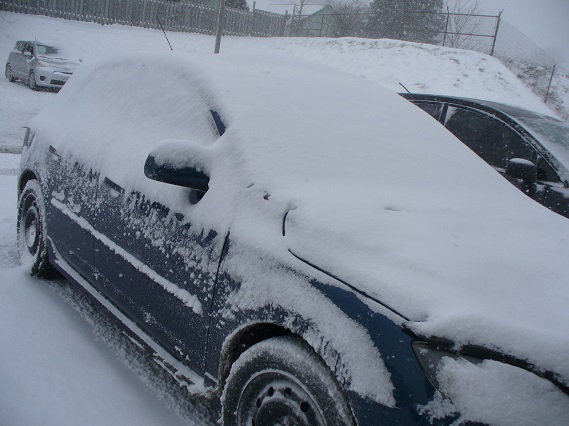 Environment Canada is expecting 15 centimetres of snow today across the region, making for a messy commute home this evening.
Environment Canada has issued a snowfall warning for Brantford, Woodstock, Tillsonburg and all of the Brant and Oxford County.
Snow will gradually develop across the regions throughout most of the day and it will become heavier this afternoon and evening before tapering off overnight. Meteorologists are expecting about 15 cm of the white stuff to fall today in some areas.
Motorists should plan ahead when driving home tonight and make sure to give yourself plenty of time to reach your destination.
Be prepared to adjust your driving with changing road conditions. Surfaces such as highways, roads, walkways and parking lots may become difficult to navigate due to accumulating snow. There may be a significant impact on rush hour traffic in urban areas.