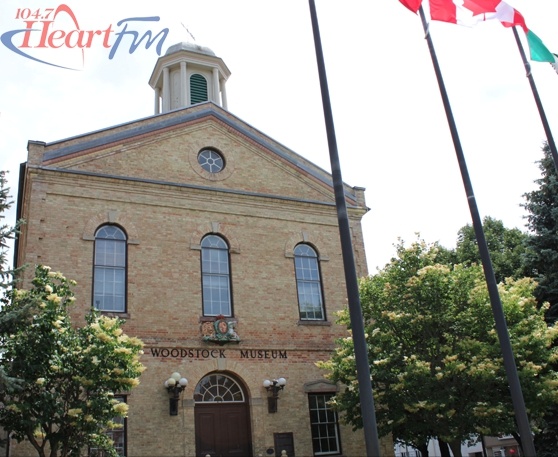 Stock photo
The community is invited to check out the Woodstock Museum and Woodstock Art Gallery, in celebration of Museum Month.
WOODSTOCK - The month of May is Museum, Art Gallery and Heritage Month within the Friendly City.
Mayor Trevor Birtch made the announcement on behalf of Woodstock City council.
He says the local museum has a lot to offer in the community.
"We have so much history within our community here. The city of Woodstock itself is 118 years old as an incorporation, but when we look at when settlers first came here, those British loyalists, and we see their industry, their pioneer spirit and what they have done over the years. So to see so many great things coming out of the community; we had some of the best received organs in North America, we won awards for internationally for pianos and for furniture that was manufactured here and a lot of these items are on display at the Museum. As well, the Museum has taken on a large project to reinvigorate and renew what they have on display, so if you haven't been in a while make sure you tell your friends and neighbours to get out and go and check out what we have to offer."
Curator of the Woodstock Museum and Manager of Culture for the City of Woodstock, Karen Houston says there are different activities and events planned.
"There's the opening of both Youth Quake and the Ripple Effect at the Woodstock Art Gallery at the end of the month, May 29th, and that is happening from 5:00pm to 7:00pm and this is a chance to actually see what youth are doing in the community. Here at the Museum, we have our upstairs gallery open, we just changed that out this winter and that's the whole month people can come out and actually have a look at their local history, re-look at what it is that actually formed this community."
Houston says the initiative is put on every year through the Ontario Museum Association.
There are no admission fees to either the Art Gallery or Museum, however they do encourage donations, but it will cost $20.00 per person to participate in the Escape Room. You will need a team of four to six people for Escape Grandma's Attic, which runs until June 1st.
If you'd like to learn more about the events happening this month at the Museum, you can visit here and to see more of what's being offered at the Art Gallery, you can head here.