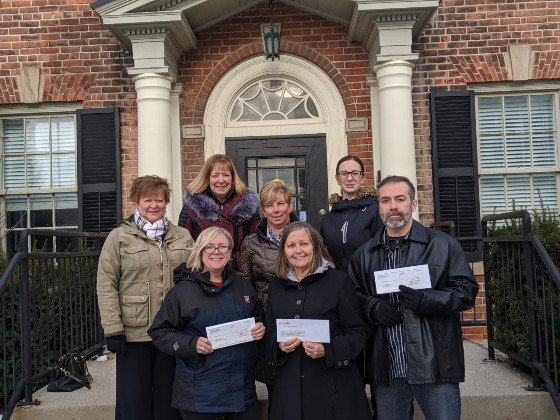 The Woodstock Chamber of Commerce presented three local charities with a cheque for $2,000 today.
WOODSTOCK - The Woodstock Chamber of Commerce was in the giving mood today.
They presented $2,000 cheques to Domestic Abuse Services Oxford, the local Salvation Army and the Inn from Operation Sharing.
General Manager Kim Whitehead explains where the money came from.
"It's through funds we have raised from our events throughout the community and it is our way to give back to the community."
Whitehead says the Board of Directors wanted to choose three charities who could really use the money during the holidays.
"The charities change every year, it's something we try to do every year if we have the funds. If we have the money available, we try to do this every year."
Whitehead adds all three charities can really benefit from the money this time of year.
DASO provides several services, including counselling and shelter to woman and families experiencing violence or a crisis.
The Inn is Oxford County's shelter and houses people every night. They are usually at capacity during the winter and especially over the holidays.
The Salvation Army provides food and care all year round and are especially busy during the holidays with their Christmas Hampers program.