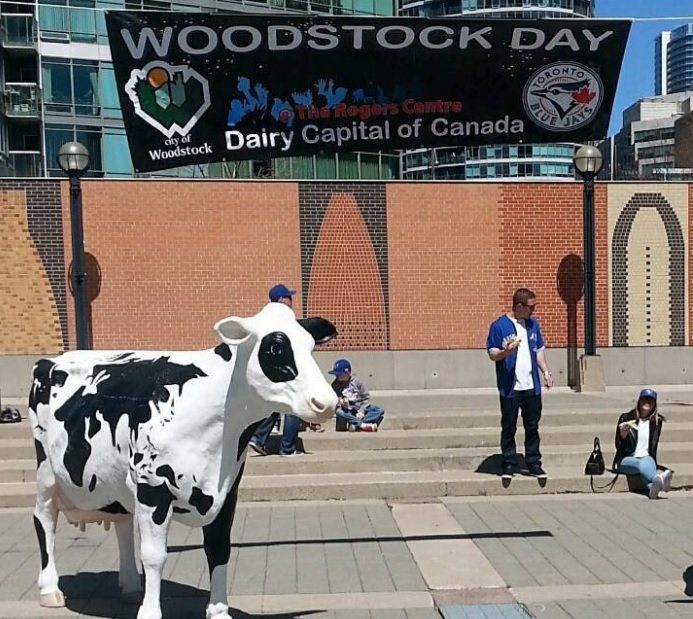 The Rogers Centre will be celebrating the Friendly City as the Jays take on the Tampa Bay Rays in April
WOODSTOCK - Tickets will be going on sale soon for the 13th annual Woodstock Day at the Rogers Centre.
Over 1,000 Woodstoians will head to Toronto on Saturday April 29th to watch the Blue Jays host the Tampa Bay Rays.
Brad Janssen, Woodstock's Communications and Special Guest Manager tells Heart FM it will be all about the Friendly City that day.
"We're on the jumbotron a number of times, we take part in the seventh inning stretch, we throw the first pitch, we make a special presentation to a community champion. As long as people gravitate to this program and want to go down and celebrate not only the Blue Jays but the city of Woodstock, we'll continue doing it."
Tickets will cost $70 and they include a field level seat and a school bus trip to and from the game. They can be purchased at the Woodstock Community Complex weekdays from 9 a.m. to 5 p.m as of Monday January 23rd. Cash, credit, debit, and cheques will be accepted.
The city of Woodstock will post updates on their website and Facebook page.