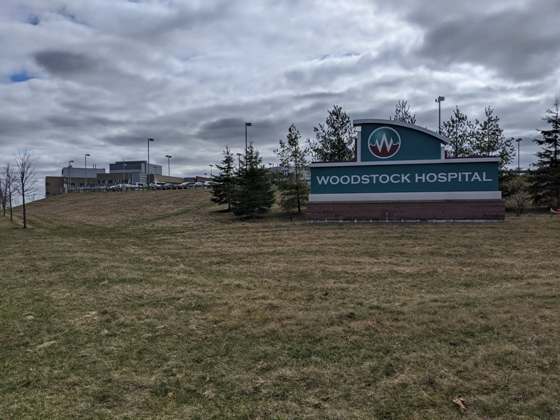 The Woodstock Hospital is introducing new safety measures in response to a COVID-19 outbreak in acute inpatient service unit 2200.
WOODSTOCK - The Woodstock Hospital has decided to pause all admissions to acute inpatient unit 2200 due to a COVID-19 outbreak.
It was declared on Friday and Southwestern Public Health reported two resident cases within the hospital as of Monday.
The Hospital says it is taking the highest precautions in order to prevent the spread of the virus, which include stopping elective surgeries which require an inpatient stay. The only exception to this rule will be C-sections and cancer cases.
Outpatient and emergency procedures will continue as usual.
The hospital says the new COVID-19 safety measures, including the pause for elective surgical procedures, will take effect today and will remain in place until Friday. All of the affected patients have been notified.
UPDATE: A total of four resident cases and one staff case of COVID-19 were reported within the Woodstock Hospital as of 11:45 a.m. today. There is also one case under investigation and you can find more information regarding local COVID cases and outbreaks online here.