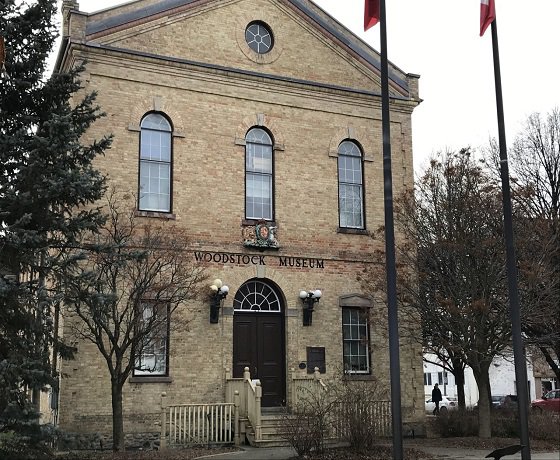 The in-person programs will be an Escape the Panic Room, as well as adult workshops and a historic walking tour of downtown Woodstock.
WOODSTOCK - To combat the pandemic blues, new in-person programs will be offered at the Woodstock Museum this fall.
Beginning on September 11th, they will have a Escape the Panic Room.
It'll run on Friday and Saturday evenings from 4:00 p.m. to 9:00 p.m. until October 24th, testing participants' problem solving and teamwork skills with challenging puzzles and clues.
Curator Karen Houston says they wanted to come up with programs for people that are safe and met COVID-19 protocols.
"We thought with an Escape Room you're only dealing with four people. So you could have it either as people come in their bubble, in which case you can have up to six, or as people who are friends and then there's social distancing space that we have within the Escape Room. Everyone will be doing puzzles and different activities on sheets, but also dealing with the objects and pictures that are going to be in the room, and it's a panic room, this escape room."
One hour time slots are available for groups of up to four people, and it'll be $20.00 per person.
She says several measures have been put in place, including an enormous emphasis on sanitization and cleaning.

"So right now we have cleaning basically in the building. We're open, or will be in September a little later, from Tuesday to Saturday so that's when our cleaning is happening now. So literally when people are in the building that's when it's happening. It used to be, cleaning, as something that you would do when the general public wasn't in the building, now you want them to see that you're actually sanitizing."

The Museum will also be offering workshops for adults including a monthly felting series themed around the birds of the 12 Days of Christmas. The first workshop will be on September 15th from 6:30 p.m. to 8:00 p.m. and features a little black calling bird.

A historic walking tour of downtown Woodstock will be available to those who enjoy the outdoors on September 30th at 10:00 a.m.

Houston says these programs give others the chance to get out of the house and try something new.
"Our crafty workshops and walking tours have always been kept small for a more enjoyable experience and are a great way to get out of the house and try something new while also staying safe and healthy."

People are required to wear masks for all of the museum's events and programming. Participants going to indoor programs with others in their social bubble are asked to contact the Museum after registering so they can be seated accordingly.

You can complete registration for the adult workshops here. You can call the museum at 519-537-8411 ext. 2901 to book a time slot for the Escape Room or learn more about all of their upcoming programs.