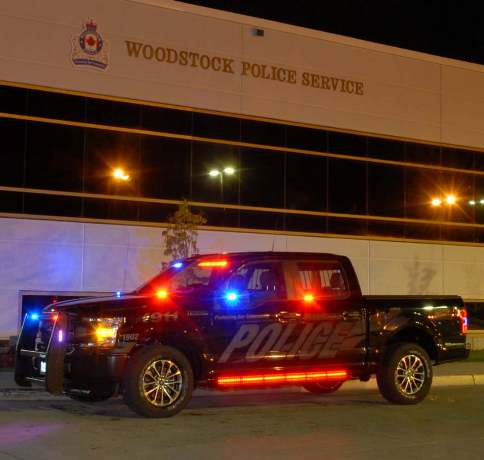 Woodstock Police announced additional measures to combat COVID-19 today in an official statement from Chief Daryl Longworth.
WOODSTOCK - The following is a statement from the Woodstock Chief of Police Daryl Longworth:
The Woodstock Police Service continues to actively monitor the COVID-19 situation in collaboration with national and provincial health agencies, as well as local stakeholders, including hospitals and community agencies. To date, there have been no service disruptions and our emergency response capabilities have not been affected. We are all working hard to ensure the safety of our staff, so that we can continue to do our part to ensure the safety and well-being of the community.
The following information is intended to update the public on the Woodstock Police Service's response to the COVID-19 pandemic:
- We have communicated regularly with, and taken guidance from, the Southwestern Public Health Unit and the Ministry of Health. To date, this has included closely monitoring the situation and providing frequent updates and guidance to our members on basic precautions to take.
- Based on present information, we have decided to restrict or modify some non-emergency services. These measures are aimed at protecting our staff and members of the public to minimize the possibility of human to human transmission of the virus. All emergency services remain in place.
- We are asking members of the community to restrict attending Police Headquarters unless absolutely necessary. We will not be accepting in-person record check applications or in-person Freedom of Information requests at this time although we are working diligently towards establishing an on-line capability to receive such requests in the very near future.
- Effective Thursday March 19, 2020 the front doors to our police headquarters have been locked. If you require police assistance please call 519-537-2323 for non-emergencies and 911 for emergencies only.
- If you are dealing with any of our staff anywhere in the community, you may be subject to brief non-intrusive screening related to the COVID-19 health risks. Please understand this is for the protection and peace of mind of our staff who will be serving you and other members of the public.
· If you telephone the police requesting an officer attend a location, you may be asked some additional screening questions related to the COVID-19 health risks before we dispatch an officer. Again, this is for the protection and peace of mind of our members who may be dispatched to see you.
- Effective immediately, in order to limit contact with the public and to mitigate potential staffing shortages, we will be processing all non-emergency calls for service over the telephone or online instead of having an officer attend. These decisions will be made on a case by case basis. If members of the public have extraordinary circumstances that require accommodation then we will take all reasonable steps to accommodate those needs. For non-emergency situations, you may file a police report online at https://www.woodstockpolice.ca/index.php/community-service/e-reporting
- You may see members of our service wearing personal protective equipment such as gloves and masks for their own protection.
These decisions will be re-assessed regularly. We apologize for any disruption that these decisions may cause. We are continuing to monitor this situation and will keep the public apprised of any further service modifications that may be required. We are actively planning for a number of contingencies, including impacts upon our own staffing levels. The members of our police service give of themselves every day in service to this community. We are committed to working with our members to ensure their personal and family obligations are met and that they are safe and well while doing all we can to maintain an optimum level of service in all the circumstances.
Let me be clear. Outside of some administrative services that have been temporarily suspended, all other policing operations remain intact. Our officers continue to be out on patrol to serve the public and remain committed to the community safety and well being of everyone in the community. The steps above are being taken out of an abundance of caution and in an effort to reduce risk. We want to do our part in the fight to mitigate the spread of COVID-19.
More detailed information about COVID-19 and precautions you can take is available at https://www.swpublichealth.ca/
I want to thank everyone for your patience and understanding. We understand that the current situation may be causing stress and uncertainty. But there is always hope. Together, we will get through this. Look out for your neighbours. Take care of each other. I would like to thank the
members of the Woodstock Police Service who have been actively managing this situation for a number of weeks. Your commitment and dedication to the organization and the community is to be applauded.