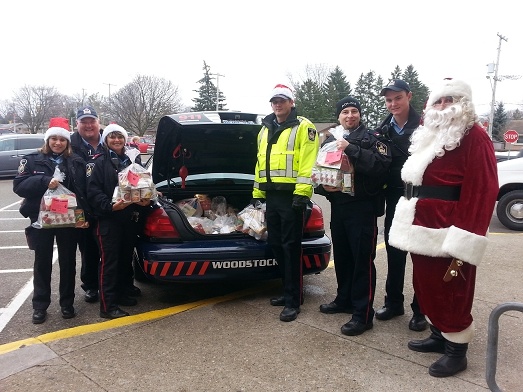 The stuff a cruiser event at Sobeys on Saturday was another smashing success in Woodstock.
WOODSTOCK - The Woodstock Police Auxiliary Unit had another successful stuff a cruiser event.
They were able to stuff 7 cruisers with food in front of the Sobey's on Devonshire in Woodstock on Saturday. Staff Sergeant Deb Klemp says they were blown away by some of the donations this year.
"One couple came with boxes and boxes of food that they had been saving up since the start of December, so people were still very generous, very gracious and we were able to collect a lot of cash donations as well."
Klemp says all of the donations were taken to the Salvation Army in Woodstock.
The donations were down this year as last year they were able to fill 13 cruisers. In fact donations have been down across the board in Woodstock this Christmas.