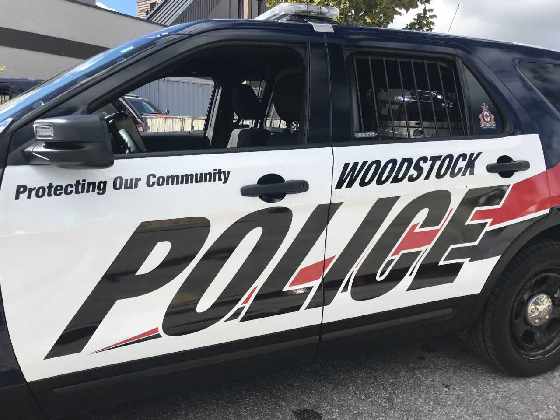 Woodstock Police briefs include a couple of vehicle thefts and a stolen enclosed trailer with two snowmobiles inside.
WOODSTOCK - Woodstock Police are investigating after a tractor trailer filled with a large amount of copper piping was stolen.
The big rig was parked at a secure compound on Parkinson Road and Springbank Ave on Saturday night around 10:00 p.m. Two people were involved in the heist. One man hooked the trailer up to the truck while a second suspect drove off with the tractor trailer.
The first suspect closed the gate behind the tractor trailer and then was picked up by a light coloured SUV. Police say that 14 other trailers in the compound had also been entered.
Police did recover the tractor trailer on Sunday, however the copper piping is still outstanding. Anyone with information is asked to contact Woodstock Police or Crime Stoppers.
---
WOODSTOCK - Woodstock Police are investigating after an enclosed trailer with two snowmobiles was stolen from a home on Hemlock Street.
Police say the trailer and sleds were taken later Friday night. Two suspects hooked up the trailer to their truck, before heading west on Hickory Street towards Oxford Road 11.
The enclosed trailer is a 2021 Legend Aluminium 7.5 Explorer Snow 23' trailer and was described as red and black with the word LEGEND on the side.
The two snowmobiles inside the trailer were described as 2021 Ski-Doos.
---
WOODSTOCK - A grey 2017 Nissan Rogue was stolen from the driveway of a home on Devonshire near Springbank Ave over the weekend.
Police say the vehicle was taken sometime between 8:30 p.m. Saturday and 8:30 a.m. on Sunday.
---
WOODSTOCK - A 2015 blue Nissan Versa with a Blue Jays sticker on the rear window has been stolen from a parking lot on Ferguson Drive.
Police say the car was taken sometime between midnight and 7:30 a.m. on Monday.
---
WOODSTOCK - Woodstock Police were able to track down a couple of stolen vehicles this week.
On Monday, they found a stolen silver Kia Sorrento parked at a business on Dundas Street. The Kia had been stolen out of London on the weekend. Police were not able to arrest two suspects, spotted on video surveillance leaving the car on foot, heading eastbound on Dundas.
Then on Thursday, police found a stolen Chevrolet Silverado, completely covered in dirt and mud at a parking lot on Blossom Park Road. The truck had been stolen from Harrow, Ontario.
Woodstock Police are asking the public to come forward with information on any of these crimes by calling them at 519-537-2323 or Crime Stoppers at 1-800-222-TIPS (8477).