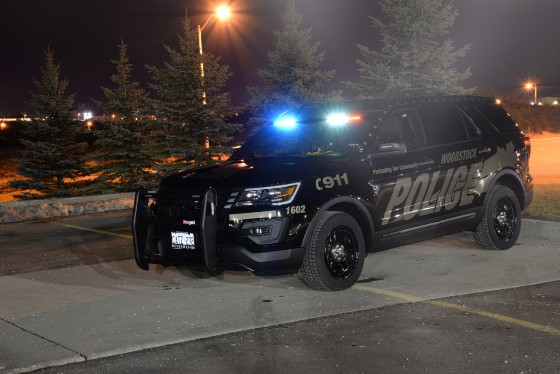 Woodstock Police briefs include multiple recovered stolen vehicles and reports of the "sugar baby" scam.
WOODSTOCK - Multiple stolen vehicles were recovered on the same night in Woodstock.
On Saturday, a Woodstock Police officer observed a suspicious black van parked in the bushes on Athlone Avenue. The investigation revealed that the vehicle had been reported as stolen to the Oxford OPP.
That same night, a stolen grey Honda in the area of Oxford Road 4 was also found. That investigation revealed the male suspect was also in possession of a stolen credit card, cheques, license plates, and bicycle. The 31-year-old was charged with a list of charges including eight counts of possession of property obtained by crime under $5,000 and failing to comply with a probation order.
---
WOODSTOCK - The Woodstock Police Service would like to alert the community of a "sugar baby" scam after receiving reports of a young woman receiving a fraudulent digital cheque for $1,500.
A "sugar baby" is a young person who is financially supported or pampered by someone known as a "sugar daddy" or "sugar mama" in exchange for companionship. Often these scams are initiated on social media, and the scammer will say that they want to take care of the victim financially.
In this case, the digital cheque was deemed fake by the bank. The victim messaged the scammer indicating they wished for no more contact or involvement, which led to the scammer threatening the victim and their family.
Police strongly encourage parents to have ongoing open conversations about their children's internet use and discuss the dangers of sharing personal information and communicating with strangers.
---
WOODSTOCK - A 64-year-old Mitchell man was charged with impaired driving over the weekend.
On Saturday around 3:00 p.m. Woodstock Police responded to reports of a suspected impaired driver swerving all over the road while traveling northbound on Highway 59 near Curries Road.
The man was arrested and charged with operation while impaired with a blood alcohol concentration over 80.
---
WOODSTOCK - There's been a theft in the Friendly City.
On Friday, the Woodstock Police Service responded to reports of a break-and-enter theft sometime overnight. The garage of a home on Lakeview Drive was reportedly entered and a purse was stolen.
The Woodstock Police Service would like to encourage anyone having information about these investigations to contact the Woodstock Police Service at 519-537-2323 or Crime Stoppers at 1-800-222-TIPS (8477).