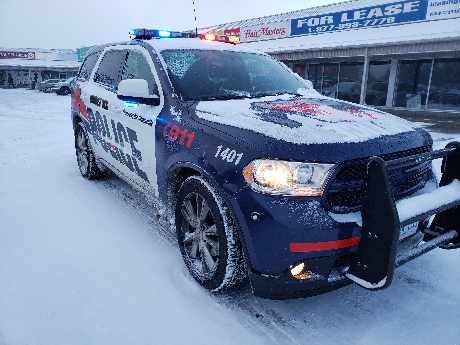 Woodstock Police briefs include 15 stolen truck tires, a 21-year-old charged with mischief and theft under $5,000, and a 28-year-old busted for impaired driving on the outskirts of the city.
WOODSTOCK - Fifteen truck tires have been reported stolen in the Friendly City.
Woodstock Police say they were taken from a compound on Ridgeway Road after the culprit cut through the fence in order to gain access.
Officers first heard about the theft Monday morning and they say the missing tires were removed from the rims.
---
WOODSTOCK - A 21-year-old from Woodstock has been charged with mischief and theft under $5,000.
Woodstock Police responded to a report of a smashed windshield in a parking lot in the Vansittart Ave and Dundas Street area at around 12:30 a.m. on Monday.
Officers later found out that their suspect had also been accused of shoplifting from a business in the Dundas and Huron Street area.
---
WOODSTOCK - A 28-year-old is facing impaired driving charges after being pulled over on the outskirts of Woodstock.
Woodstock Police conducted a routine traffic stop in the area of Highway 2 and 11th Line at around 1:30 a.m. on Saturday. The driver has been charged with operation while impaired by alcohol and drugs and operation while impaired with a blood alcohol concentration over 80.

Anyone with information in regard to any of these incidents should call the Woodstock Police Service at 519-537-2323. You can also submit an anonymous tip through Crime Stoppers by calling 1-800-222-TIPS (8477).