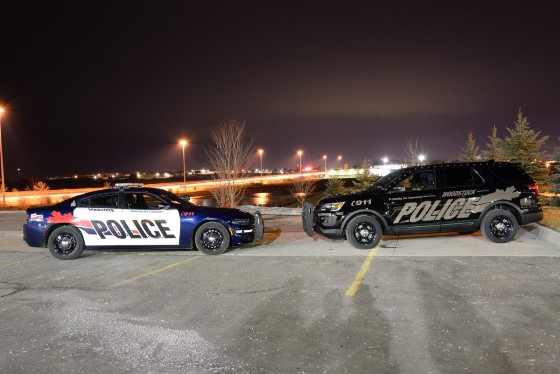 Woodstock Police briefs include a break and enter on Normandy Drive, a shoplifting incident in the Dundas and Clarke Street area, and a man charged with drug possession on Canterbury Street.
WOODSTOCK - Charges have been laid after Woodstock Police responded to a report of a man swinging a golf club toward another man on a bike.
Officers were called out to Canterbury Street shortly before 6:00 p.m. Sunday evening and they discovered that the bike had been stolen afterward. They were able to arrest their suspect and return the bike to its rightful owner.
A 41-year-old man from Woodstock has been charged with possession of methamphetamine and possession of an opioid other than heroin.
---
WOODSTOCK - The Woodstock Police Service is investigating a break and enter on Normandy Drive.
Police believe someone broke into the home sometime between 7:00 p.m. on Sunday September 11th and 6:00 p.m. on Sunday September 18th.
Several electronics have been reported stolen including gaming consoles, games, controllers, and headphones. The culprit also made quite the mess while they were in the home.
---
WOODSTOCK - Woodstock Police arrested a 36-year-old man after a shoplifting incident.
Officers on patrol spotted the man allegedly stealing product from a store in the Dundas Street and Clarke Street area at around 12:40 p.m. on Sunday.
He has been charged with theft under $5,000 (shoplifting) and failing to comply with probation.
---
WOODSTOCK - An investigation is underway after someone damaged a custom car cover in Woodstock.
It was in the area of Edward Street and Riddell Street. Woodstock Police say the cover was ripped down the passenger side sometime between 1:00 a.m. and 8:00 a.m. Sunday morning, scratching the front passenger door in the process.

Anyone with information in regards to any of these incidents should call the Woodstock Police Service at 519-537-2323. You can also submit an anonymous tip through Crime Stoppers at 1-800-222-TIPS (8477).