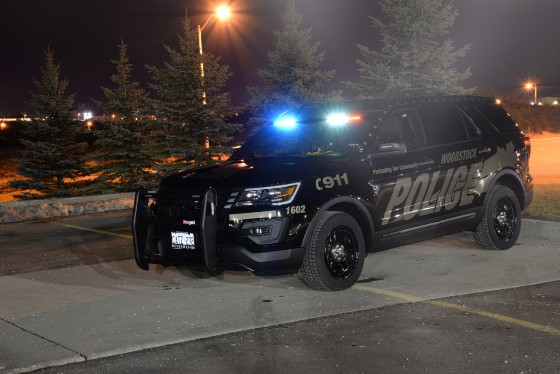 Briefs include teens arrested with spray paint, a 34 year old man accused of stealing mail and packages from an apartment building on Dundas Street and multiple attempts to enter a work vehicle on Abbot's Place.
WOODSTOCK - Three teens from Woodstock were arrested on charges of mischief on Saturday morning.
Officers were called to Springbank Ave and Ojibway Street about kids spray painting property in the area. Police ended up arresting three 16 year old males shortly after getting the call.
One of the teens was released on the diversion program. The other two were charged with failure to comply with an undertaking and one of them was also charged with unauthorized possession of a weapon.
The charged youths were released to parent custody with future court dates. Names will not be released as per the Youth Criminal Justice Act.
---
WOODSTOCK - A 34 year old man from Woodstock has been arrested after allegedly stealing mail and packages from an apartment complex.
Police say the man was caught using CCTV footage on Sunday. He was stealing the packages from the apartment complex on Beale Street on Saturday.
The man will now have to attend court on the following charges:
- Theft from Mail – Sent by Post
- Mischief – Destroys or Damages Property
The male will attend court at a later date.
---
WOODSTOCK - Woodstock Police are investigating after several attempts to break into a company vehicle in the area of Abbot Place in Woodstock.
Police say the vehicle was targeted multiple times between September 7th and 18th.
If anyone has any information about these mischief investigations, please contact the Woodstock Police Service at 519-537-2323 or Oxford Crime Stoppers at 519-421-TIPS (8477)