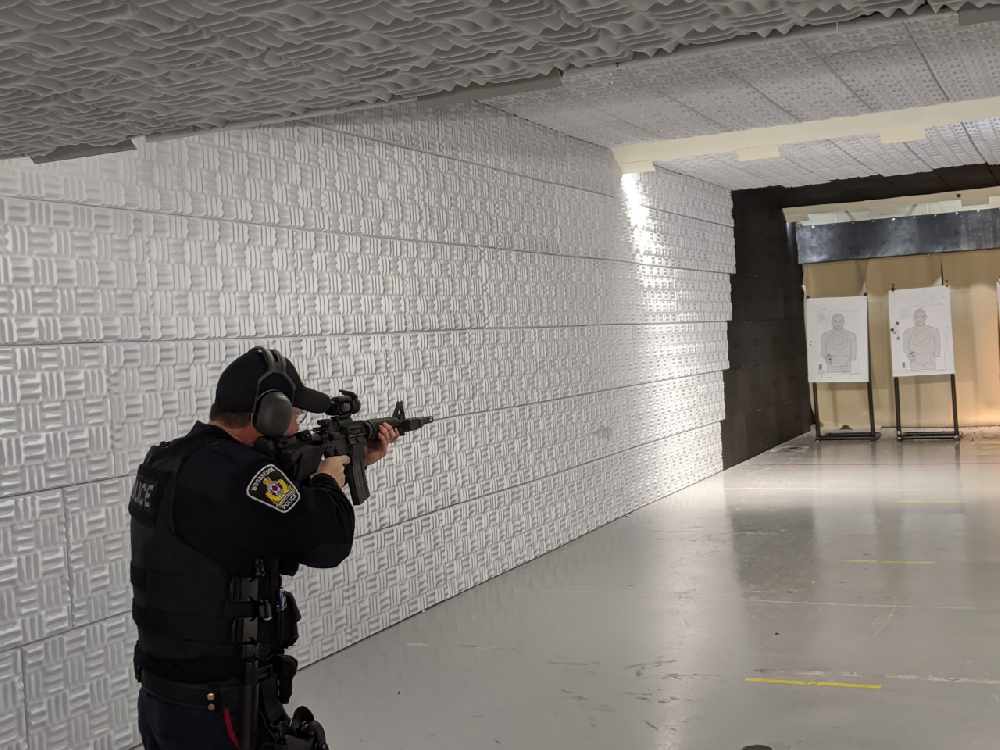 Woodstock Police Officers will be armed with Colt C8 patrol Carbine rifles to use in high risk situations. 
WOODSTOCK - The Woodstock Police service has purchased six Colt C8 patrol Carbine rifles to be used during general patrol duties.
The rifles were purchased from a disbanding police service in an effort to keep the initiative as cost effective as possible.
Woodstock Police Service Inspector Marci Shelton says explains why they wanted to equip the officers with these rifles.
"Ultimately it's about providing the equipment and the training to our officers that will allow them to more effectively respond to high risk situations in the safest manner possibly."
Shelton explains why they are putting this news out to the public.
"Just so that the public is aware, there may be those responses when officers are carrying this type of vehicle when they exit their vehicle, it won't be every time, but certainly there will be situations that will call for it."
Shelton says these rifles are meant to be used for high risk situations, such as a weapons related call, a barricaded person, a school shooting or responses where perimeter would be required.
"The rifles are easier to load, lighter to carry, and are more accurate at longer distances. With better accuracy, these weapons are a safer alternative in situations involving active shooters and barricaded subjects."
Currently 8 police officers in Woodstock have been trained to use these rifles. Head Trainer with Woodstock Police Mike Rusnak says the officers have to go through a lot of training before they can use this weapon.
"The officers went through three days of extensive training, up to 10 hour days at an outdoor range in November, so it shows our commitment, we got muddy, we got dirty and we did a lot of stress shooting with them, to make sure they fully understand how to use this weapon."
Officers were selected based on a number of factors including merit, attendance and reliability.