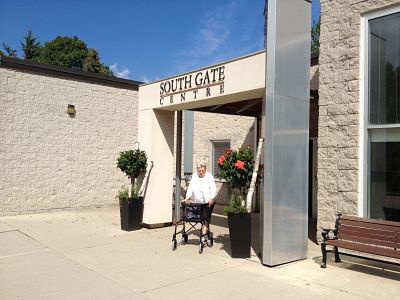 Woodstock City Council has approved a $2-million increase for the South Gate Centre expansion project.
WOODSTOCK - Woodstock City Council is setting aside more money for the big expansion at South Gate Centre.
The construction estimate is about $9-million, which is almost $2-million more than the amount that was set aside in the city's capital budget.
During last yesterday's meeting, council approved a $2-million increase to the project's budget, as long as the seniors centre raises 10 percent of that increase, which works out to a maximum of $200,000. The rest of the budget increase will be funded through debt.
The multi-million dollar project includes a new 12,700 square-foot addition is going to include a large hall, a new atrium area, cafe space, office spaces, and more. You can find more details and donate to the expansion online here.
South Gate announced earlier this year that it was hoping to begin construction in August of 2023.