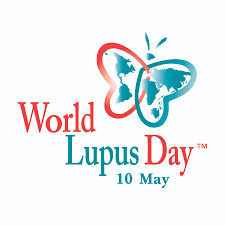 Image cred - worldlupusday.org
The 15th annual World Lupus Day will help to shine a light on the often misunderstood illness.
WOODSTOCK - An often misunderstood disease is being brought to the forefront today for World Lupus Day.
Jan Ropp, diagnosed at 30 years old and has lived with chronic daily pain for the past 30 years now in her 60s.
Ropp is the local coordinator for the Lupus walk in Woodstock, and she says there are many misconceptions about the illness.
"All these immune systems for people, they're very hard because you can't tell by looking at us somethings wrong and yet we hurt so bad"
Ropp continues to say that you could know someone with lupus without knowing that they have lupus.
"She's a big healthy girl, why is she off so long. You know I've heard that many times. It's very hurtful when they don't understand that every bone in my body feels like it's broke, but you can't see that.
It is estimated that 15,000 to 50,000 Canadians are suffering from Lupus.
The Lupus Walk is taking place in Woodstock on June 9th at Southside Park. Registration begins at 10 a.m. with the walk starting at 11. Last year close to 100 peoplep attended the evente helping to raise $10,000.
Lupus Ontario is now in it's 40th year, with the office located in Markham. It was started 40 years ago by two women who were diagnosed with Lupus and wanted to do more to help further research efforts.