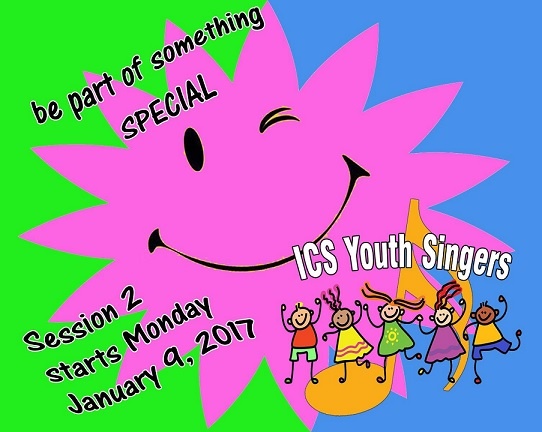 The Ingersoll Choral Society is calling on young people to join the Ingersoll Youth Singers
INGERSOLL - There's still time to register for the Ingersoll Youth Singers.
The youth choir will begin weekly practices at 6 p.m. on Monday January 9th at the Ingersoll Creative Arts Centre.
Jan Vicars, a Board Member with the Ingersoll Choral Society explains how each year is laid out.
"It's not a whole season. They usually do maybe 8 rehearsals and a concert and then they have a few weeks off - like three of four weeks. Then they start another session of rehearsals followed by another concert, and they have three sessions a year like that."
Vicars tells Heart FM it's a great way for kids to come out of their shell.
"We had one little girl who was in the choir last session who was really, really nervous. They did a Christmas concert in November with the adult choir and she was terribly nervous and wasn't sure at all that she wanted to do this but then the next day her Mom asked her how it went and she said, 'Oh Mom that was the best day of my life!'"
The choir is aimed towards kids and teens between the ages of 8 and 16. It costs $25 to sign up for one session. You can also save some money by spending $60 if you wish to sign up for all three sessions.
To register you can contact Jan Vicars by calling 519-285-2825 or emailing jvicars@hotmail.com.