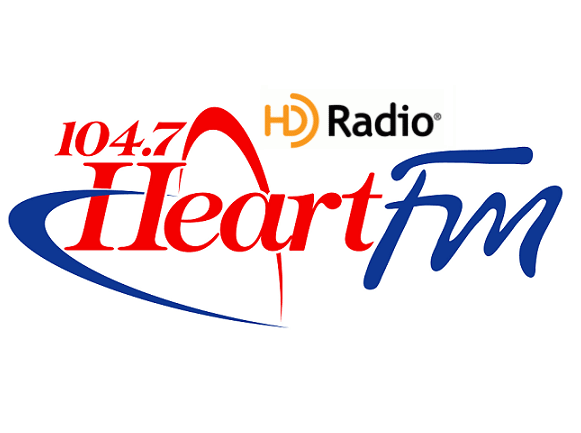 Heart FM is making big strides forward by offering not just HD Radio, but also an HD sub channel with 80's and more.
WOODSTOCK - The new wave of radio technology is available right here on Heart FM.
Heart FM was actually the first commercial station in Canada to broadcast HD radio and we were also the first radio station to offer a sub channel with our HD 2 programming. Heart FM program Director Dan Henry explains what the format is on our second channel right now.
"On HD Channel 2 we are doing a format called 80's and more and you will hear artists like Michael Jackson, Billy Joel, Fleetwood Mac, Van Halen, U2 - I mean the list goes on and on. It's a neat little format: we call it 80's and more there is a little bit from the 70's and early 90's but about 60 percent of the music is from the 1980's.
Henry says Heart FM is one of only two radio stations which are providing an alternative station through their HD programming and only 6 stations in the country are broadcasting in HD. However he doesn't think HD will take over completely from terrestrial radio anytime soon.
"Will terrestrial go away? Not in our lifetime. Will HD completely take over? Probably not, but it is going to become more of a common thing. If you go to the United States they have over 1200 HD radio stations where in Canada we are around 6 right now."
Henry says HD radio is a technology that broadcasts a high quality, digital audio feed right alongside our regular broadcasting frequency of 104.7 FM.
"HD radio, basically in North America is the only way to get digital radio and digital radio has two benefits: one is the sound, you'll notice if you go to 104.7 and you have an HD radio in your car the audio spectrum opens up really wide, you have a lot more high end and a lot more low end. The other benefit it offers, and maybe the more impressive one, is it provides choice. So now you can listen to a sub channel on one radio station.