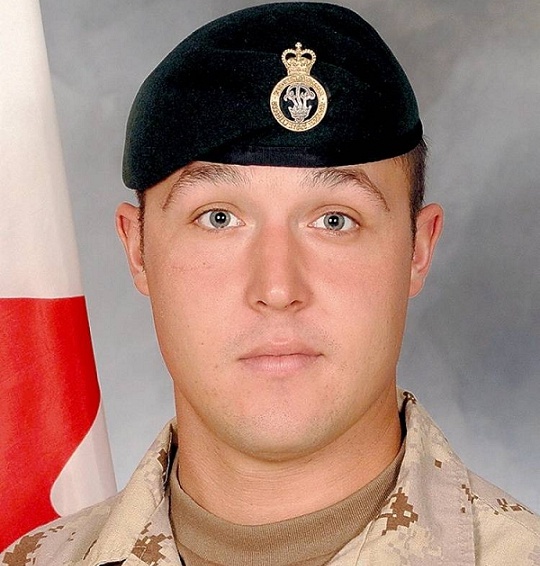 A hockey tournament, youth ball tournament, live music, and so much more is planned to raise funds for Wounded Warriors and remember a local hero.
If you want to take part in the the 6th annual Wounded Warriors Event for Wounded Warriors you had better act quickly.
Single players can sign up for the tournament until March 16th.
Event co-organizer Trevor Baer says they are looking for players of all abilities.
"The way its worked is you sign up as an individual player and you get drafted onto a team - you rank yourself a A, B, or C and we put so many A's so many B's and so many C's on a team and it's a fun event while we honour the fallen and help out the ones who need it."
The fee to sign up is $60. There is also a youth ball hockey tournament as well.
Baer says the community has been really supportive in the last five years.
"To date we've raised $155 000 for Wounded Warriors while we remember our local solider Private Tyler Todd who was a good friend of a lot of people here in Woodstock and our area. So we're just kind of honouring him plus all the fallen soldiers." The money raised from this tournament will be supporting Wounded Warriors which is an organization that helps soldiers deal with the effects of mental health stress.
Even if you don't want to play in the tournament they still have lots of other activities planned according to Baer.
"You can come out and watch the hockey, you can come out and watch the live bands, you can come out and bring the kids out for the youth ball hockey, or you can come out and watch Ray's Reptiles, come out for the Easter Egg Hunt, lots of other things going on. We have a bouncy castle and lots of other things going on too."
The actual days of the event are March 25 and 26th at the Plattsville arena.
You can contact Baer to get signed up or for more information by calling 519-635-3507 or send him an email at treebaer@hotmail.com
You can also check out the event's Facebook Page