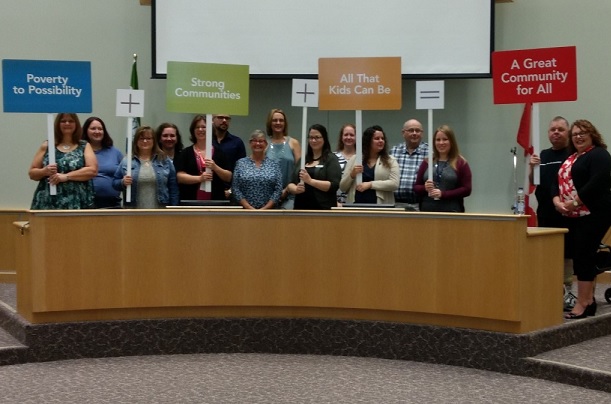 The United Way kicked off their annual campaign but instead of focusing on dollars and cents, it was all about the people.
The annual United Way Oxford campaign is officially underway.
During the launch of the campaign they decidedly forwent the grand dollar amount goal of the past and instead focused on what that money can do in the community. Members of the community spoke about what United Way means to them and about the positive changes the organization brings about in the community.
Executive Director Kelly Gilson says this was a conscious decision to try and put the focus back on the community and less on the dollars and cents.
"How can we all together strive to really achieve what we want to achieve? To have that collective vision together. And that's what we decided our goal was - to achieve a strong, healthy community."
The United Way is once again counting on individuals and locally minded corporations to step up to the plate and help them during their campaign.
"If you're a workplace thinking about a campaign we are there to offer whatever supports to make it as painless as possible - it's easy. It's a great way for your staff to get involved in the community."
Although the campaign did not include the goal reveal, the United Way is hoping to raise $1,175,000.