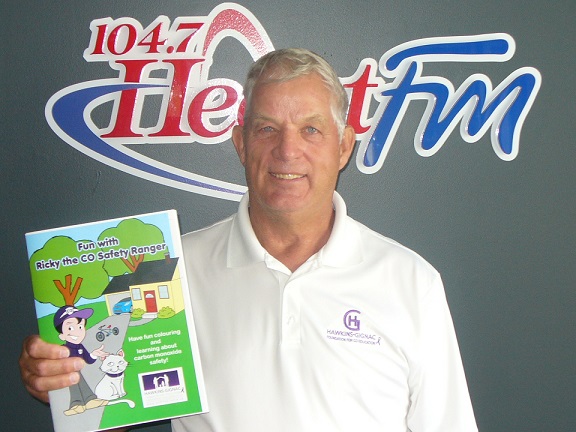 The Hawkins-Gignac Foundation is coming out with a new activity book to teach kids about carbon monoxide.
The Hawkins-Gignac Foundation has a new way to teach kids about the dangers of carbon monoxide.
They are coming out with a children's activity book featuring Ricky the CO Safety Ranger.
Executive Director of the Hawkins-Gignac Foundation John Gignac says it's important to teach kids early on.
"Carbon monoxide is a very difficult thing to teach children in the home. So what we've decided is to come up with some simple messages and when the detector goes off we want them to react the same as a smoke detector: leave the home, go to a special meeting place, and call 911."
They also hope kids will take these books home, share the messages with their parents, and potentially save even more lives.
"It also has a lot of good messages for the people at home, which is why we have a certificate at the back. So if the kids take the book home, go through it will their parents, and bring it back to school we can sign the certificate and they can be CO Safety Rangers too."
The books are not out yet, but they hope to have them available in the near future.