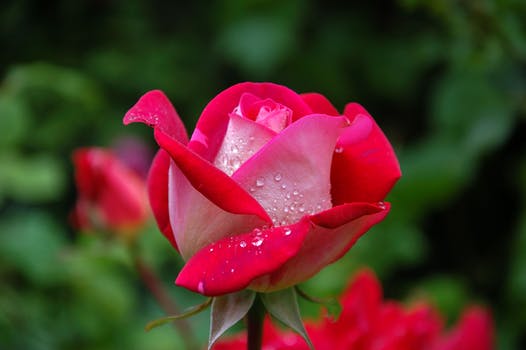 stock photo
The Drumbo Agricultural Society is calling on all the green thumbs in the County to attend the annual Come Bloom with Us gardening show.
DRUMBO - Local green thumbs will want to check out the annual event from the Drumbo Agricultural Society.
Come Bloom with Us is happening on Sunday February 4th at the Drumbo Agricultural Hall. Director with the Drumbo Ag society Margaret Verkuil says the event is a must attend for avid gardeners in Oxford County.
"We always have three speakers and we try to get a variety, so it might be a specialized topic, it might be talking about what's up and coming for the gardening season."
Verkuil says the event will get you ready for the gardening season.
"It is a full day of gardening information and their is a silent auction, vendors, door prizes and a hot lunch."
Enjoy presentations by:
Paul LaPorte - owner of Ephemeral Ark Nursery in Port Perry (specializes in native woodland species) He is a consultant on ecological gardening and design and is Past President of the North American Native Plant Society.
Dugald Cameron - started Gardenimport (a mail-order nursery) along with his father and Lynn Pashleigh, when they couldn't find the quality and selection of plants they wanted for their gardens. Currently volunteers with Toronto Botanical Garden and sits in on occasion for Ed Lawrence on CBC Radio's Ontario Today.
Paul Knowles - author of whimsical gardening, travel and humour books. His articles have also appeared in The Toronto Sun, The Ottawa Citizen, etc. He is a community volunteer and the recipient of Canada 125 Governor General's Medal as well as the Queen's Diamond Jubilee Medal.
Tickets and information available online at www.drumbofair.com or by calling Eileen 519-463-5282 or Cathy 519-537-2639.