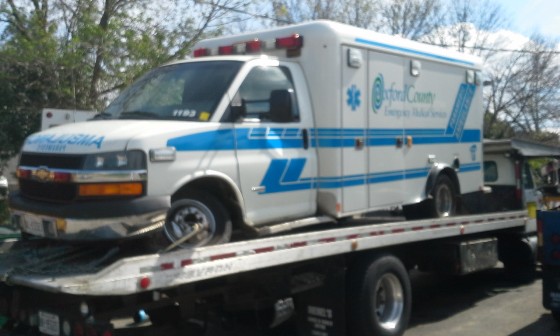 An Oxford County ambulance hit the ditch after swerving to avoid a deer in Norwich Township.
NORWICH TOWNSHIP - Nobody was injured after an Oxford County Ambulance ran into the ditch on Oxford Road 14 in Norwich Township.
The Ambulance left the road on Sunday morning. The driver swerved to avoid hitting a deer and ended up in the ditch. The vehicle had to be towed away from the scene and the ambulance suffered some front end damage.
They were not transporting any patients at the time.