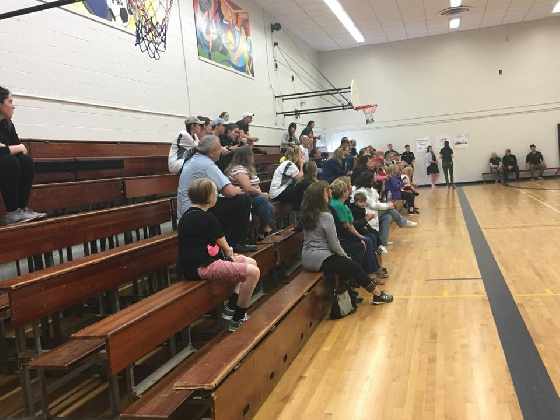 The sixth annual Time 2 Change Minds walk raised almost $12,000 for local mental health services.
WOODSTOCK - Almost $12,000 was raised at Time to Change Minds this year.
It was a great turnout yesterday, as lots of people did their part to raise money for local mental health services.
The sixth annual event was held in memory of Tyler Maskell; a 19 year old who took his own life in 2013 after he was diagnosed with schizophrenia. His mother Leanne Maskell says this event was created to shine a light on mental health and help those struggling.
"To me this is not in a sense a memorial but more to bring awareness to the community that more is needed. But we need to celebrate also who we are as a community and what we can bring forth and games are just to bring people together to laugh and to smile."
Those who showed up at College Ave Secondary School got to participate in the walk, play some games, participate in mini community challenges, enjoy a barbeque lunch and bid in a silent auction.
Mike McMahon is the Executive Director of the Canadian Mental Health Association of Oxford. He says the walk has grown immensely over the past six years.
"I would say the event you see today is totally organic; it was grown by the committee and all of it is with the intention to impact the way people think of mental health and addictions illnesses."