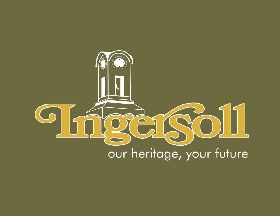 Oxford Creative Connections proposing a unique Arts Festival for Ingersoll
INGERSOLL - Oxford Creative Connections is proposing a unique Arts Festival in Ingersoll that would give the public a chance to try various art forms such as playing guitar or wood carving. OCC appealed to Ingersoll to get $3000 in funding from the 2015 budget to put towards the festival. Ingersoll council approved submitting the funding request for consideration of the 2015 budget. Mary-Ann Murphy Cultural Coordinator for Oxford Creative Connections also presented to Oxford County Council for additional funding which she hopes to match through provincial government grants.
"They neat thing that we are proposing is come and try the art, so come and not only look at the wood carver carving, but actually pick up the tools and try it or maybe take a dance lessons for free just to see if you like it," said Murphy.
The festival would take place sometime during the summer of 2015 at Victoria park. Murphy expects the festival to have 60 to 100 visual artists from the community involved.