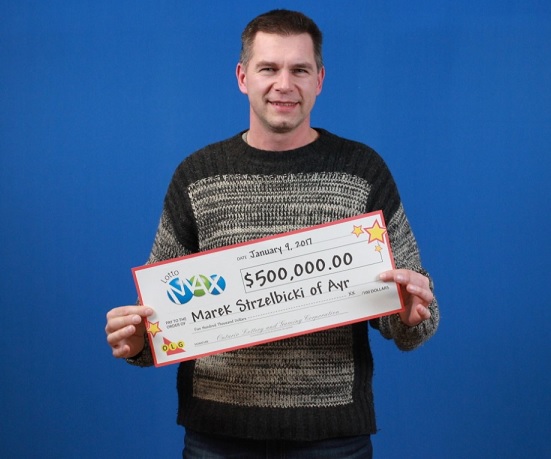 A man in Ayr is $500,000 richer thanks to Lotto Max
AYR - One man in Ayr is already planning a dream vacation after winning $500,000 dollars in Lotto Max.
Marek Strzelbicki picked up a ticket at the Foodland in Ayr, but couldn't believe his eyes when 'Big Winner' flashed across the screen. In fact, he had the ticket scanned twice and also went home to double check the numbers, just to be sure.
The father of two says his wife is overseas at the moment, but has big plans when she gets back. "We have wanted to travel to Hawaii. Now we will travel in style – the best hotel. I would also like another motorcycle, if my wife allows it," he admits in a press release.