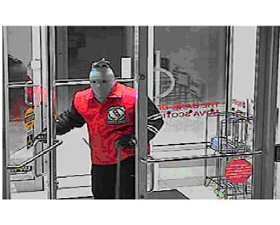 Suspect used a crow bar to break into the Scotiabank at Springbank and Devonshire
WOODSTOCK - A crow bar was used to force open a locked door at the Scotiabank on Springbank and Devonshire.
Woodstock Police say it happened shortly after 4:30 this morning.
Once the door was open, officers say the alarm sounded. After an investigation police say nothing appears to have been taken and no suspect was found.