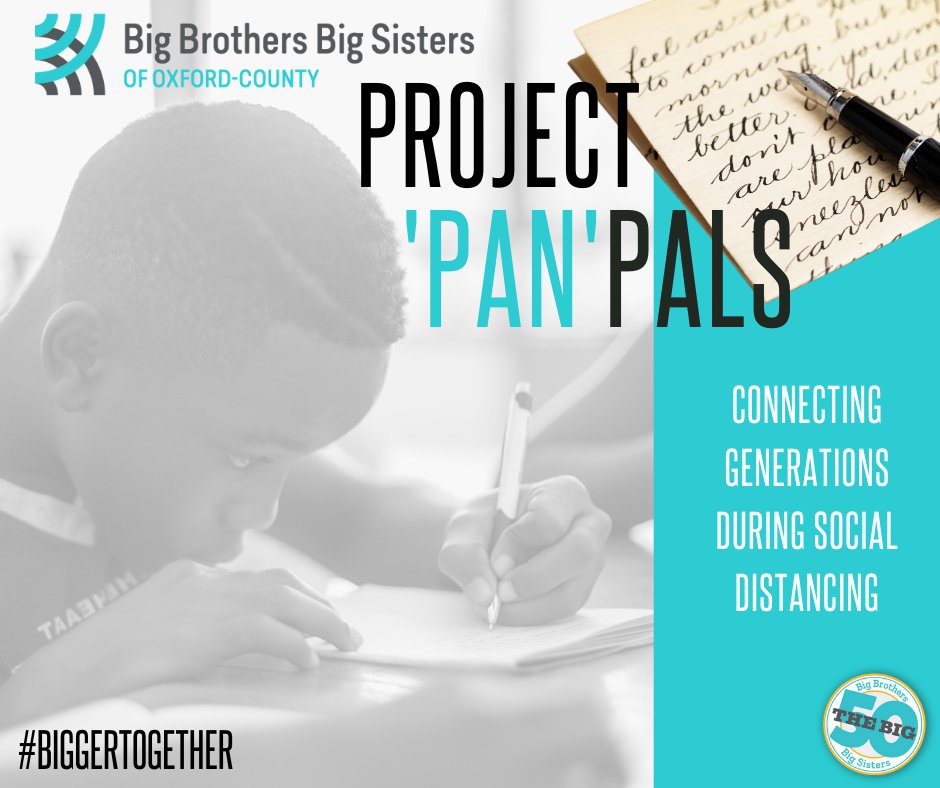 BBBS Oxford has launched a new program encouraging kids to start writing letters to local seniors during the COVID-19 pandemic.
OXFORD COUNTY - Big Brothers Big Sisters of Oxford is providing a new service to keep seniors connected during social isolation.
The agency asked their Littles and agency family to step up and be a "Pan Pal" (pandemic pen pal) to a local senior in one of the participating long-term care homes in Oxford County. Marketing and Communications Coordinator Carla Garrett says they wanted to do something as the COVID-19 situation evolves and everyone should be at home practicing social distancing.
"Visitor restrictions are an important step to prevent the spread of this disease, but can be an incredibly lonely time for seniors. By writing letters to the residents, we can let them know we are thinking about them. Now is the time for us to come together to support each other any way we can."
We have had an overwhelming response already, but want to keep the momentum going to ensure as many residents as possible can receive letters. They will in turn, write letters back to our participants.
Currently they have partnered with Woodingford Lodge (Tillsonburg, Ingersoll and Woodstock) as well as Caressant Care centres in Oxford County. Executive Director for BBBS Oxford Kristen Ralph says this is something easy and fun, that you can do to make a difference.
"This project not only gives our Littles something to do, but also supports our vulnerable community members. It is a simple way to bring joy to other during this uncertain time while providing positive mentorship opportunities to continue across all generations."
Executive Director for The Maples Home for Seniors Joan Hergott says her residents are going to really appreciate these letters.
"During these difficult times it is easy to forget how important it is to stay connected. And while our current protocols don't allow physical contact with our Residents, we are very pleased to be partnering with Big Brothers Big Sisters of Oxford County in this innovative program that will safely connect our Residents in our Retirement and Long Term Care homes at The Maples with young people. This is a new take on an old fashioned method of communication pen pals. Our Residents are thrilled and looking forward to receiving letters from their new friends. Hopefully, when things return to normal, they will have the opportunity to meet their pen pals in person."
Anyone can get involved, you don't have to be a little with BBBS Oxford and anyone interested is encouraged to visit their website: