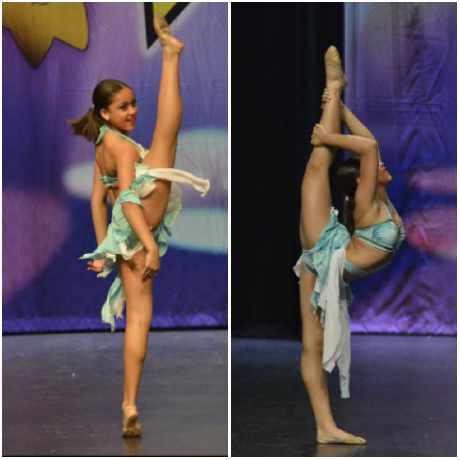 A booster night at Boston Pizza in Woodstock will raise money to help a teenage dancer pursue her passion.
WOODSTOCK - A booster night at Boston Pizza in Woodstock will help a local dancer continue to pursue her passion.
Amyrah Alderman is 13 years old and has been competitively dancing for two years. She recently travelled to Myrtle Beach South Carolina to participate in a national dance competition, where she placed first overall for her open-acro solo.
According to her mother Erin Alderman, Amyrah had a traumatic childhood and was also diagnosed with ADHD and ODD when she was four years old. She tells Heart FM dancing has really helped her condition.
"Last year we cut all medication in half because of dance. Dance is her outlet; it is like her core of being."
Alderman adds her daughter is very dedicated and has a bright future in dance ahead of her.
"Amyrah is a very deserving child, she absolutely has worked very hard to be where she is at, at a level of learning with dance and I think that she can learn so much more with the wonderful teacher she has."
Tickets for the booster night on Tuesday September 20th are being sold for $20. Each ticket includes an all you can eat meal with pizza, pasta and salads. The event will also run from 5pm to 7pm.
If you would like to purchase a ticket you can e-mail Erin Alderman at epicurequeen@hotmail.ca.